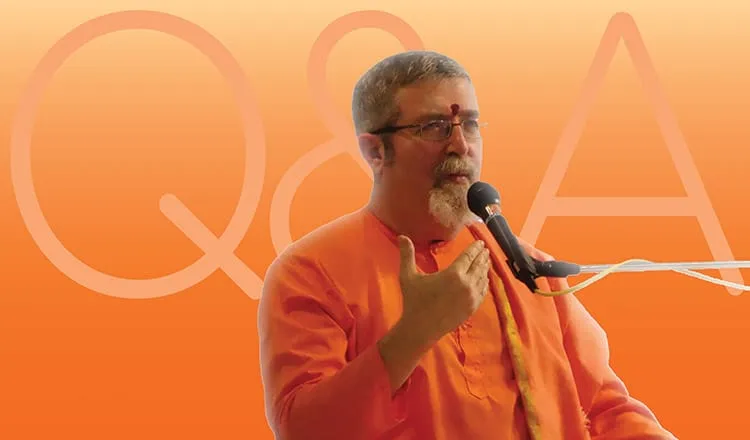 Staying Inspired with Your Spiritual Practice
Question: Over time, my sadhana, (spiritual practice) can become mechanical or start feeling heavy or serious. How do we remain inspired and light?
Answer: You should go and wash some dishes! Yes, this happens; it does not matter what we do, the mind gets used to it — this is the problem. And, when this happens, we should not be indifferent. When we see that the practice becomes mechanical, we should not wait. If we have a teacher, we should approach the teacher and ask for guidance. If there is a yoga center, we should go to the yoga center and do some Karma Yoga. Attend some teachings, attend some satsangs. Go out in nature, be alone, and be in silence. Meditate.
Get re-inspired. We cannot allow this to happen: when we note that stagnation is there, we should immediately, positively act. And one of the best types of actions, in my experience, is serving others. For example, if a yoga teacher notices that their own practice has stagnated, then they should go deeper into their practice by teaching more.
I want to tell you something, and this relates to the law of karma. It is an important teaching. In the law of karma, the only cause of receiving teachings is giving teachings. The only reason we receive valuable teachings in the present is because in the past, we gave valuable teachings. This is the only reason. Therefore, the more you teach others, the more you are going to receive. Inspiration has to do with the receiving of teachings. Pay attention. Practice is one thing. Inspiration is another thing. Inspiration is a form of teaching — when we receive teaching from within.
Why do we stop receiving teachings from within? It is because we make the mistake of cutting ourselves off from others. So the moment our giving diminishes, receiving diminishes. How can we receive teaching, whether external or in the form of inner inspiration? It is by teaching others.
It is not enough to practice. We should also teach. Therefore, I tell everyone: if you have not yet taken the Yoga Teacher Training Course, this is the time to do it. How did we come to yoga? How did I receive the teaching of yoga — this wonderful teaching that changed and transformed my life? It is because someone taught me. It is crucial to teach others.
If we do not give, that river of teaching is going to diminish. It is going to become a trickle. One day, we will say, "I practiced and practiced but within I am dry." This is what we are going to say. Therefore, as much as it is important to practice, it is also very important to teach. Because by teaching, we receive teaching. And this is how we stay inspired.
Also, Swami Sivananda would say, "Practice, practice, practice." But even before it, he would say, "Give, give, give."
He summarized his teaching in the following way — he said, "Serve, love, give . . . " Listen carefully to the teaching: "Serve, love, give, purify, meditate, realize."
"Serve, love, give" come first. Then purification comes. Then meditation becomes possible. Then realization becomes possible. Without giving, nothing is possible.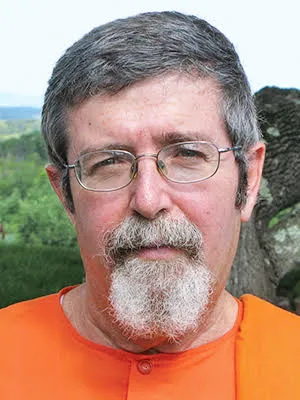 Swami Swaroopananda is a senior disciple of Swami Vishnudevananda. A practicing yogi from a very young age, Swami Swaroopananda has dedicated his life to the practice and teaching of yoga. He taught in Yoga Teacher Training Courses around the world and is currently teaching advanced yoga philosophy courses and lectures internationally. He is Director of the Sivananda Ashram Yoga Retreat and acharya (spiritual director) for the Sivananda centers and ashrams in the Bahamas and the Middle East. He is a member of the Board of Directors of the International Sivananda Yoga Vedanta Centres.