What Is Love?
Question: What is love, and what do we really desire when we want to love and want to be loved?
Answer: Real love cannot be described. Love can be described by describing the feeling of love. Usually, when we love, together with the feeling of love comes a feeling of joy, happiness, and bliss. Love is of the nature of bliss, ananda love is of the nature of joy love is of the nature of happiness. Nevertheless, love also has the nature of the desire to become one with something. It is the very nature of love to unite. Yoga is union, and love is the nature of yoga; because the nature of love is also a union. In fact, if love was the predominating factor among human beings, you would see sisterhood and brotherhood, and unity in diversity because unity or union is the keynote of love.
Peace is also the keynote of love, but it is not the peace of a graveyard. It is a different type of peace. It is a peace permeated by devotion, joy, bliss, and happiness. These qualities of devotion, joy, bliss, and happiness do not have an external cause. They permeate us. Love is also permeated by peace. Again, it is not an external peace. It is that inner peace that Swami Vishnudevananda spoke about all the time. He explained, External peace cannot be attained. It is not possible to attain external peace. But we can attain inner peace, and if we attain inner peace, once we attain inner peace we are also going to have external peace. Then he would say, I have shown you the method of how to attain inner peace. Practice it, attain it, and then share it with others. This is what we teach students of the yoga teacher training course.
Of course, as the yoga teacher training course develops and deepens, sometimes it feels like a stormy ocean. Nevertheless, the purpose of this course and the students will see it in the years to come also is to give us practically the method of attaining inner peace with the motivation that this inner peace will radiate outward so we will also be able to see external peace. This is what Swamiji taught us. The nature of this peace is love. Love, in this sense, is the desire to make other people happy. In this sense, love is the desire for the happiness of others. If we desire to make our fellow beings happy, this is nothing but the outcome of love. The lover always desires not just to enjoy joy and happiness, but the lover also desires to bestow happiness on the beloved. It is always like this. Whoever you love, you desire that person to be happy, to be content not to lack anything.
Also, love is the underlying reality of everything that exists. This creation was born out of love. This creation is sustained by love and this creation ultimately will dissolve in love. When we say in Vedanta that the ground of existence or being is Brahman the very nature of that Brahman is love: love without boundaries, love without limits, unconditional love which is not relative, love which sustains and nurtures everything. This is the nature of Brahman. That nature of Brahman we call ananda. Ananda is not just bliss; ananda is also love.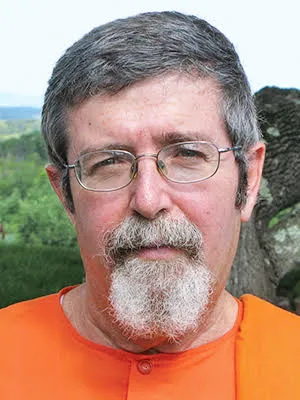 Swami Swaroopananda is a senior disciple of Swami Vishnudevananda. A practicing yogi from a very young age, Swami Swaroopananda has dedicated his life to the practice and teaching of yoga. He taught in Yoga Teacher Training Courses around the world and is currently teaching advanced yoga philosophy courses and lectures internationally. He is Director of the Sivananda Ashram Yoga Retreat and acharya (spiritual director) for the Sivananda centers and ashrams in the Bahamas and the Middle East. He is a member of the Board of Directors of the International Sivananda Yoga Vedanta Centres.