2014-15 Welcome from Swami Swaroopananda
Welcome. It is with great pleasure that I invite you to join us in the Bahamas this year for another season of joy, beauty, and wisdom and the profound teachings of yoga given to us by our teacher, Swami Vishnudevananda and his teacher, Swami Sivananda.
Now more than ever, the world needs the knowledge that yoga offers.
We are in the midst of a spiritual revolution, and it is my belief that in 50 years we will not recognize this planet as changes are happening fast. Engagement with spiritual disciplines, including yoga and meditation, is key for navigating this time of transition and creating a more peaceful future. In the last 10 years, the number of yoga practitioners has seen rapid growth, with recent statistics indicating that there are more 800-million people practicing yoga worldwide.
We all stand witness to the turmoil that humanity and planet Earth are experiencing and we have to ask ourselves whether a solution to this suffering is at all possible. The great masters assure us that there is, in fact, a way to transcend suffering and to abide in eternal freedom and bliss. This way is called yoga — and it can transform individual lives as well as the state of humanity and the planet.
At the ashram, we continue the work of Swami Vishnudevananda to promote unity in diversity. As you will see, we offer a rich diversity of programs that bring together spiritual leaders, healers, musicians, scientists, and artists from all religions and spiritual traditions that we may learn from and share with one another. Each tradition offers beautiful and important teachings and inspirational practices, and each one brings a unique perspective to addressing the problems we face. When we come together in our diversity, we connect through our shared oneness, and great spiritual wisdom emerges. Through these interactions, profound breakthroughs in our spiritual knowledge and evolution are achieved.
The yogis teach that the source of all suffering is ignorance and, therefore, the best service to humanity and our fellow beings is to spread spiritual knowledge and share it with all. This is our mission. Please join us in this mission by visiting the ashram, taking a course, a training, or a yoga vacation, and using what you learn to positively impact others.
Come experience yoga, contribute your light and beauty, deepen your practice, and help create a bright future for all.
Om shanti, Om peace.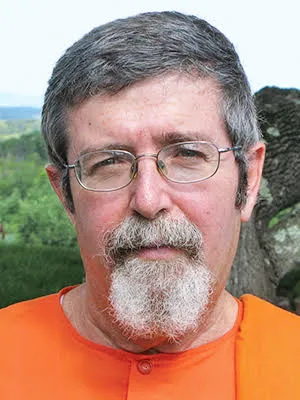 Swami Swaroopananda is a senior disciple of Swami Vishnudevananda. A practicing yogi from a very young age, Swami Swaroopananda has dedicated his life to the practice and teaching of yoga. He taught in Yoga Teacher Training Courses around the world and is currently teaching advanced yoga philosophy courses and lectures internationally. He is Director of the Sivananda Ashram Yoga Retreat and acharya (spiritual director) for the Sivananda centers and ashrams in the Bahamas and the Middle East. He is a member of the Board of Directors of the International Sivananda Yoga Vedanta Centres.